GLASS KITCHEN SPLASHBACKS UK
Nationwide Suppliers of Toughened Glass Splashbacks
FREE QUOTATIONS
For initial enquiries please email your requirements by completing the form on our CONTACT US PAGE, will then provide you with a FREE no obligation guide quotation.
ANYSIZE - ANY COLOUR - ANYWHERE
Email your requirements today!
ALL ABOUT US
Glass Kitchen Splashbacks UK are one of the leading suppliers of coloured glass splashbacks in the United Kingdom. With over 30 years experience in the customer service industry we are your number one choice for glass splashbacks. Privately owned we pride ourselves on our quality and service. From single one piece splashbacks to full kitchen or bathroom installations we offer the complete solution from start to finish.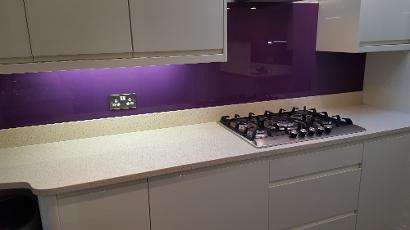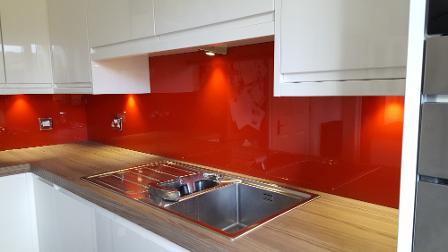 APPLICATIONS
Glass is the ultimate product to use in your new project, offering stunning looks, hygenic, easy to maintain and the latest in home design. From glass splashbacks for kitchens to bathrooms the use of glass is endless and timeless. Every splashback is toughened to BS standards. Forget tiles, install glass, you will love the finished result!
Anysize - Any Colour - Anywhere
COLOURS
The choice of colour is limited only by your own imagination, from Amber yellows to Zesty limes the choice is yours. We have a library of over 12,000 colours utilising the RAL and BS colour charts. We can even colour match Dulux, Farrow & Ball, Wickes, Valspar and B & Q paints. If you have a colour in mind send it to us, we will endeavour to match it. Click on the Colour Charts page to view the charts we use.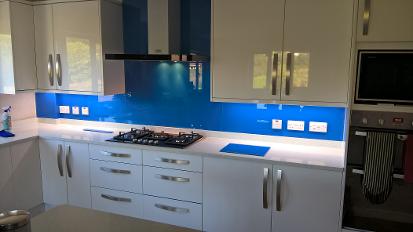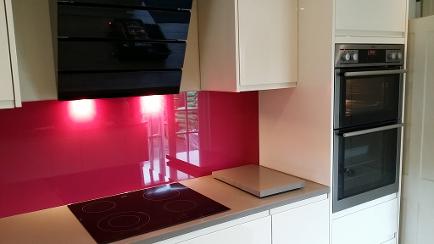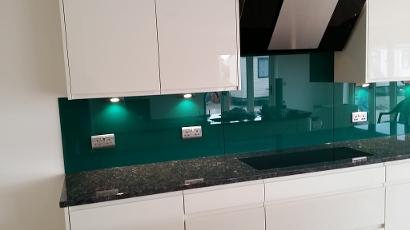 Copyright 2008-2021 Glass Kitchen Splashbacks UK All rights reserved
Website optimized for iphone, Android, Blackberry and all supported mobile phones.
GLASS SPLASHBACKS - GLASS SPLASHBACKS FOR KITCHENS - SPLASHBACKS - COLOURED SPLASHBACKS - TOUGHENED GLASS SPLASHBACKS
ENKI SPLASHBACKS - UK SPLASHBACKS - BESPOKE SPLASHBACKS - GLASS SPLASHBACK - KITCHEN SPLASHBACK - GLASS KITCHEN SPLASHBACKS UK - MATRIX SPLASHBACKS
SPLASHBACK - GLASS BACKSPLASH - DESIGNER SPLASHBACKS - GLASS UPSTANDS - CLEAR GLASS SPLASHBACKS - BACKSPLASH
GLASS FOR KITCHENS - TEMPLATE AND INSTALLATION - KULA SPLASHBACKS - MADE TO MEASURE GLASS SPLASHBACKS - LED SPLASHBACKS
We offer a professional service covering ENGLAND, SCOTLAND AND WALES. Our major clients are based in LONDON, THE SOUTH EAST, THE SOUTH WEST, NORTH YORKSHIRE, WEST YORKSHIRE, SOUTH YORKSHIRE, EAST RIDING OF YORKSHIRE, HULL, SKIPTON, HARROGATE, ILKLEY, BRADFORD, KEIGHLEY, NEWCASTLE, GLASGOW, EDINBURGH, PLYMOUTH, PORTSMOUTH, SOUTHAMPTON, GWENT, SWANSEA, CARDIFF, YORK, LANCASHIRE, FYLDE, AVON, DURHAM, HEREFORDSHIRE, LINCOLNSHIRE, SHROPSHIRE, RUTLAND, SOMERSET, STAFFORDSHIRE, NORTHUMBERLAND, WEST MIDLANDS, GLAMORGAN, MONMOUTHSHIRE, POWYS, ABERDEENSHIRE, HAMPSHIRE, WILTSHIRE, HERTFORDSHIRE, DORSET, CAMBRIDGESHIRE, SUFFOLK, KENT, MANCHESTER, LEIGH, WIGAN, BOLTON, LIVERPOOL, CUMBRIA, BRISTOL, BERKSHIRE, GLOUCESTERSHIRE, BEDFORDSHIRE, NORTHAMPTONSHIRE, WORCESTERSHIRE, BUCKINGHAMSHIRE, LINCOLNSHIRE, LEICESTERSHIRE, NOTTINGHAMSHIRE, SUSSEX, WEST SUSSEX, EAST SUSSEX, CORNWALL, MERSEYSIDE, AVON, INVERNES-SHIRE, ANGUS, FIFE, LEEDS, SHEFFIELD, BIRMINGHAM, HUMBERSIDE, CHESHIRE, DEVON, DERBYSHIRE, NORFOLK, ESSEX, TYNESIDE, TYNE AND WEAR, SURREY, MIDDLESEX, OXFORDSHIRE, CLEVELAND, TEESIDE, SOLIHULL, ASCOT, READING, PETERBOROUGH, SANDBANKS, BH13, POOLE, BOURNEMOUTH, AND THE UK. WE CAN ARRANGE DELIVERY TO THE HIGHLANDS AND ISLANDS INCLUDING THE ISLE OF MAN, THE SHETLAND ISLANDS, THE WESTERN ISLES, THE ISLE OF WIGHT ETC (PRICE ON REQUEST). EACH AND EVERY CONTACT MADE WITH OUR COMPANY WILL BE WITH ONE OF THE OWNERS WHO WILL OFFER YOU FIRST CLASS SERVICE EVERYTIME, TRY US AND SEE.